Press article - Sterixene wants to disinfect with pulsed light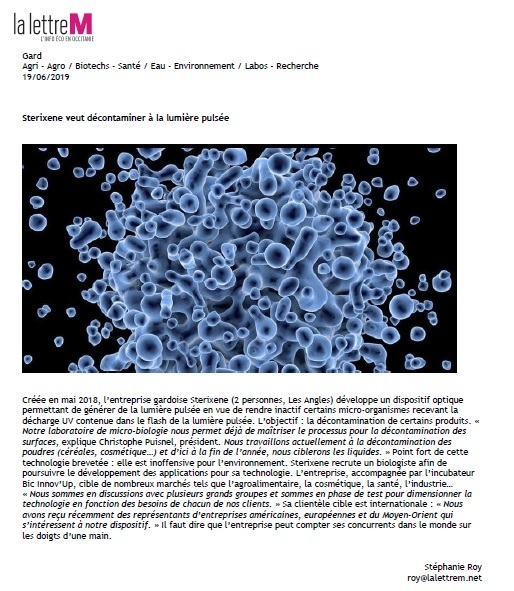 Reference : 
https://www.lalettrem.fr/actualites/sterixene-veut-decontaminer-la-lumiere-pulsee
Translation : 
(...) the main advantage of this technology : environment-friendly. Sterixene is hiring a microbiologist to continue its economic development. (...)
Sterixene targets new markets : food, cosmetic, health, pharmaceutic. "We are discussing with several major groups (...)" The target customers is international.